The telematic fleet management platform that enables multi-sector traceability and offers the highest level of detail on all vehicle activities
Advanced telematics for fleet management
Atlas is our digital fleet management software that fully monitors and controls every type of vehicle, from light vehicles to buses, aimed at lowering costs, increasing sustainability and enhancing process safety.
Atlas has powerful algorithms and a wide range of customisation and parameterisation options, meaning it can be deployed to meet operational challenges in various business areas such as public transport, internal corporate vehicle fleets and external commercial fleets.
Our dynamic, flexible and configurable solution is part of the Saturno platform – our microservices-based, GIS-enabled, universally manageable IoT platform, characterised by low risk of failure and high scalability.
Saturno can connect Atlas with Titan, our urban mobility management solution, facilitating V2I – Vehicle to Infrastructure – vehicle communication services.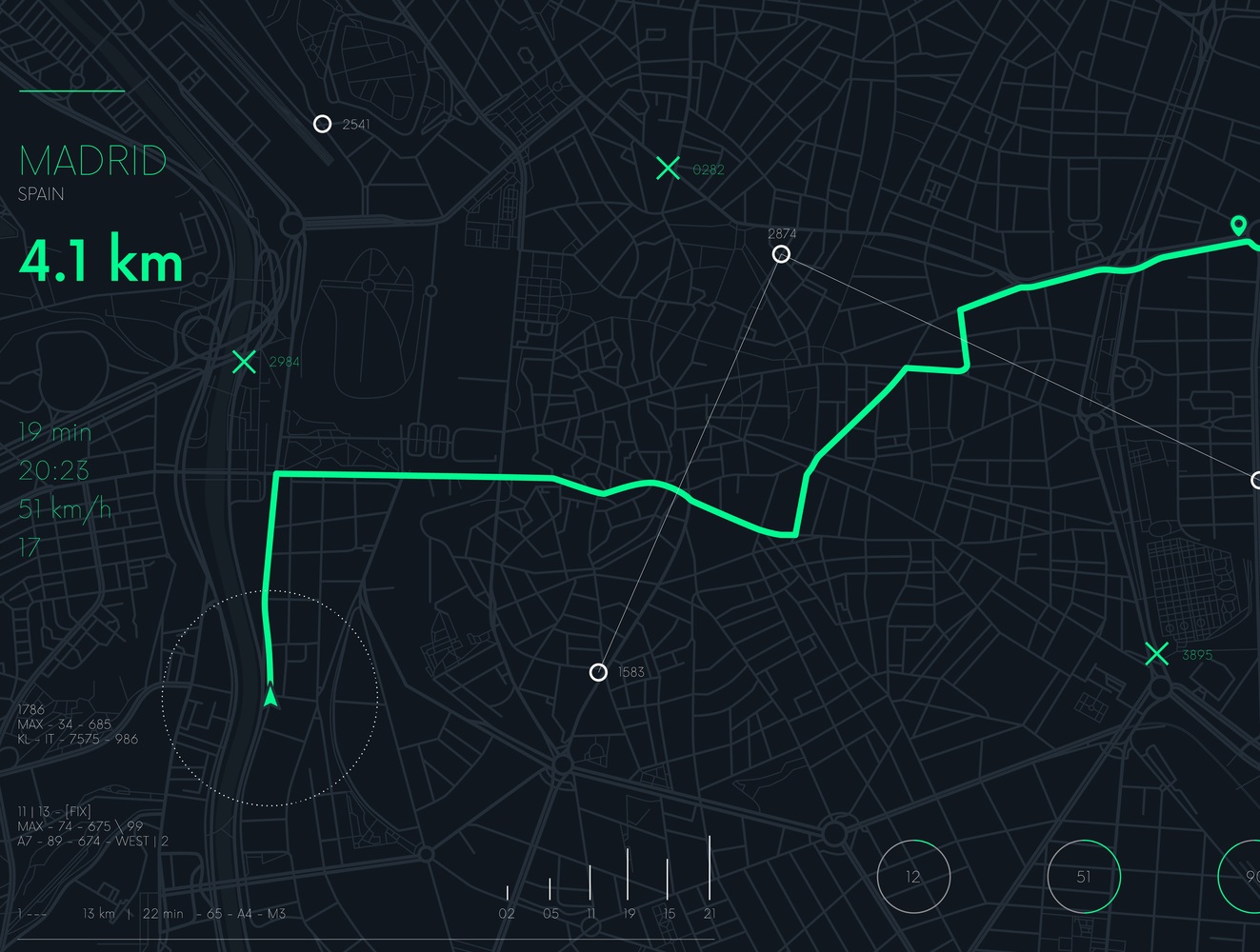 Greater transparency, control, and operational efficiency
Characterised by high levels of adaptability, flexibility and interconnectivity, Atlas offers customisable solutions ensuring significant business benefits that are guaranteed through a more transparent, efficient and secure fleet.
Track all fleet data, vehicles, equipment, journeys, drivers, alarms and breakdowns in real time
Maximise asset life and increase profitability
Detect and manage alarms: Entry into exclusion zone, exit of stay zone, unauthorised driver and SOS button
Optimise operational costs, reduce driving hours and minimise contingencies
Promote fleet sustainability by minimising fuel consumption
Integrating advanced services for operators and users
A powerful "plug-and-track" on-board server
Atlas employs an OBU device that provides computing, data storage and vehicle connectivity through its own CPU, dual LTE card, GNSS sensor and accelerometer. The on-board unit connects to the vehicle's computer via a CAN Bus connection to monitor and transmit vehicle status and alerts by locally aggregating and processing the collected data and then transmitting it to the cloud-based platform.
$

Multi-constellation location and cellular communication capabilities

$

Redundancy of connectivity through Dual-SIM failover

$

Integration with temperature and humidity sensors

$

Incident detection via accelerometer
$

GNSS module

$

3G/LTE Cat 4 connectivity at speeds up to 150Mbps

$

RS232/RS485 serial communication

$

Multiple inputs/outputs

$

Connection to external antennas for better signal location

$

Bluetooth for user configuration and OBD diagnostics
$

OTA SW updates

$

Sending data in standard formats

$

Remote management system

$

Multiple communication interfaces

$

Data processing and storage capacity
$

Dual SIM

$

Independent energy storage system

$

CAN subsystem integration

$

Hardware agnostic

$

Possibility to incorporate back-up battery

$

Central equipment in charge of integrating all subsystems
Solutions that meet the highest demands
Track, analyse and improve operations by unlocking end-to-end fleet data, making automated task planning and efficient vehicle maintenance possible
Smart search
Multiple filters to search for detailed fleet data
Advanced mapping
Classification of data by categories to enable and disable individualised alerts
Data mining
Customised and configurable reporting and analysis
Individual customisation
Multi-user management and advanced assignment with different permission levels
Comprehensive cybersecurity
Protection of telematic data through proactive cyber-protected systems
Global integration
Connection to mobility management and public transport systems via our universal platform Saturno
Controlling emergency situations
Emergency button to react in time and call for help in case of an SOS
Alarm notification
Double check of the alarm message
Long battery life
Robust, small and waterproof
Easy configuration via Atlas
Up to three types of alarm
Easy installation without vehicle modifications
Notification to the operations centre
Identifying who is driving which vehicle at any given time
Driver identification for more efficient use
Personal beacon card for each driver
Multiple OBD-approved drivers
Notification of unauthorised use
Full traceability of fleet usage
Configurable driver identification range
Minimalist design
Long battery life
Easy configuration via NFC