Saturno
Connected tools. Unlimited possibilities.
A Smart City platform
Our comprehensive management platform, Saturno, based on a microservices architecture, enabled for GIS and data analytics, features a global SmartCity solution that incorporates our products as platform components while enabling integration with external applications.
Saturno works through distributed logic according to which operations and services are resolved by distributing the process load among multiple microelements, thus avoiding saturation and overloading of local equipment and increasing availability and fault tolerance.
On this architectural foundation, the growth in the functionality of Saturno is virtually unlimited: New features are integrated into the platform as verticals that are part of the Saturn ecosystem, sharing maps, interfaces, Apps, and dashboards with the rest of the system's devices.
Consistency. Availability. Stability.
The Saturno platform has a state-of-the-art structure with pioneering features. It is based on the latest technological developments, designed for cloud processing and can respond to the highest demands of integrability and distribution.
Scalability
Highly scalable microservices running in a fully independent environment that can be connected and disconnected without affecting the overall system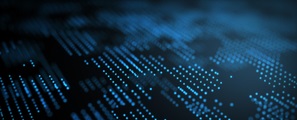 Modularity
Modular management systems that can easily adapt to future needs
Integrity
Software, hardware, data and processes with high availability and confidentiality
Usability
Intuitive interface, common visualisation of all components, based on commercial applications and Google maps design
A high-performance architectural system
Open Data, Big Data, GIS, IoT and CRM: Saturno incorporates a wide range of management solutions compatible with the dominant technologies on the market.
Lightweight, dockable processes deployed as directly accessible resources
Native Cloud with the possibility of deploying on local servers
Multi-device system: laptop, smartphone, vehicles and IoT devices
Integration of all types of equipment, IoT devices and systems of various technologies such as ESB, SOAP connectors, Webservices, Kafka, etc
Uninterrupted applications that are unaffected by any failure or downtime of another microservice
State-of-the-art technologies: Microservice architecture, Docker, GCP, MongoDB
The technology that defines us.
Saturno builds more agile, more sustainable, more creative and more comfortable environments by applying our intelligence to capture and interpret information from all infrastructures, facilities and systems.
Platform
Comprehensive and customisable platform, based on microservices and plug-and-play equipment, ready to be integrated into black box systems
Infrastructure
Physical and digital infrastructure based on SaaS, IoT, Big Data and artificial intelligence
Communication
Communication via fiber, WiFi, 4G, 5G, Bluetooth and serial protocols
Data
Data captured from fixed and movable sensors stored in Cloud-based databases
Geolocation
Geolocation of vehicles via GNSS and identification systems based on RFID, QR and NFC technologies
Cybersecurity
Advanced cybersecurity through encrypted communication via Oauth2, HTTPS, SSL protocols